If you've passed by Turner Classic Movies on a recent Saturday afternoon, you might have noticed a new face. That would be Tiffany Vazquez, the latest addition to the channel's lineup—and just the third host hired since TCM was launched in 1994.
TCM's format is pretty straightforward: Endless classic movies, interrupted only by short intros and outros from a host offering some context on what makes this particular film interesting, plus a trivia tidbit or two. Other than the occasional newsreel or brief clip from a Hollywood personality, that's it. Even when watched at primetime, it always feels a little like you and the host are the only two people catching a showing at the repertory theater. But there are a lot of people who respond to that vibe—the channel is popular with filmmakers, but there are plenty of young people who'll turn out for something like TCM Classic Movie Festival, or just chime in on Twitter under #TCMParty.
The channel brings on plenty of guests, but for years it was just 84-year-old Robert Osborne, who's been dishing out facts about Judy Garland and John Wayne to obsessives and insomniacs alike since the beginning. (Osborne has probably been a more consistent element of my media diet for longer than literally anyone.) Then, in 2003, came Ben Mankiewicz (grandson of Herman Mankiewicz, who cowrote the script to Citizen Kane), and now Vazquez, a young Latina woman and native New Yorker.
Vazquez first appeared on the channel in 2014, when she won the network's Ultimate Fan Contest for her video about the 1948 classic The Naked City and got to introduce the movie on-air with Osbourne.
As Vazquez settles into her new gig, we spoke for an interview and talked It Happened One Night, The Naked City, West Side Story, and why Twitter's actually a boon for a property like TCM.
G/O Media may get a commission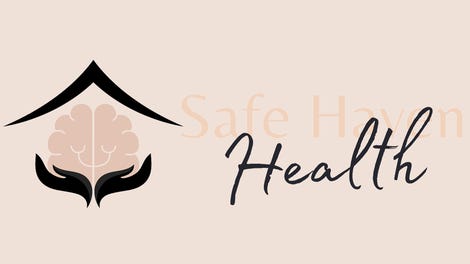 Addiction counseling
Safe Haven Health
Tell me about yourself! You're from New York City, right?
Yeah, I was born in the Bronx, raised in Queens, but I've been living in the Bronx for a while now, at least ten years.
How did you get into classic movies?
I watched a lot of TV and movies growing up, just not necessarily classic. And then in freshman year at St. John's in Queens, I saw It Happened One Night in a class, and I was really taken aback by how modern it felt to me, as far as being relevant to me and the jokes being as funny to me as anything else I'd seen that year and how much it was basically just a blueprint for all the rom coms that I've ever seen. I was like, Oh—this feels like the original. I was really interested in that, especially. And when I got home I started watching TCM and then I really couldn't stop. Like I just physically couldn't stop.
It's funny how that happens! You watch the first one and then you watch another one and the next thing you know you're twenty movies deep.
You're hooked! You're hooked for a lot of reasons, but also there's this sense of How much have I missed?! At that point, there was a hundred years of movies I had to catch up on.
Obviously it's really hard to pick favorites, but do you have favorite eras you really respond to? Particular touchstones?
I particularly like when I just find a movie really funny. People think humor changes so much. I mean, you might watch a standup special from ten years ago and not really laugh anymore—sometimes jokes just don't work anymore. But for some reason, so many comedies that are some of my favorite classic films are just, I think, always going to be funny. The Man Who Came to Dinner—I think that is a movie that is wildly impressive, probably influential to something like Veep now, because they both have the best insults I've ever heard in my life. So eloquent of an insult that you really can't come back from it—you just really have to walk away.
And then there are so many women that I gravitate towards. I love Katherine Hepburn, I love Bette Davis. I love commentary on Hollywood, so Sunset Boulevard is one of my favorite movies. I love adolescence in films—Rebel Without a Cause is one of my favorites. And people who've had to struggle and should have had way bigger careers than they had also interest me. So I really love the Nicholas Brothers, and I think that their scene in Stormy Weather is one of the greatest things I've ever seen in my life.
Is it really weird getting to drive the set, so to speak? It's so familiar from TV—does it feel strange to be in it?
Very much so. You see Ben and Robert do it, and they're complete professionals, and they're so good at it, and you don't realize until you're in the position how good they are. You don't really notice how much they make you feel at home when they're talking. And then when you're in the position you're like, Ohh, this is a lot harder it seems! And plus, like you say, everything is riding on you in terms of the fact that no one can go home in the crew unless you nail your job. And even though they're amazing people and they are like, Are you crazy? Stop thinking about that, that's not an issue, this is our job and we're here for this. They will never ever, ever make me feel otherwise. But you know, you just think it in your mind.
Do you go down there to TCM in Atlanta and stack them up and try to knock intros out all in a row?
It's not necessarily grouped by theme. Sometimes it will be, but the way we record the intros, it has to be a lot at a time. So I was there for three days and did three months worth of work.
It's such an interesting format because it feels so personal with the hosts. It almost feels weird when there's another person on the couch—it's like, excuse me, what are they doing talking to somebody other than me?
Listen, there was one day when they switched out the red seats Robert sat in for the grey ones and I was like, What happened? What's happening? What's going on? And then I went on Twitter and everyone else was like, Wait, where are the red couches?! That's exactly it, that's how personal it is. The littlest change sends people like—Wait, no, no, no! But then we get over it.
Your intro to TCM was winning this "Ultimate Fan" contest a couple of years ago, and you made an intro video for The Naked City, which is one of my all-time favorite movies.
Is it? Oh, yeah.
Oh, yeah. You know what my favorite detail from that movie is? When the detective goes home, and, first of all, he's crowded onto the 7 train. And then he gets home and his wife is like, You have to talk to your son because I turned my eye and he was almost halfway across Northern Boulevard.
Oh my God!
I love that detail, because Northern Boulevard never comes up in movies!
Are you from Queens?
I live there!
It's funny you say that, I might have even said this on air with Robert but I definitely said it when I introed the movie that year at the film festival—that exact line is what got me to be interested in the movie. That exact line, because I grew up in Queens, and Northern Boulevard and Queens Boulevard, both of those, were notorious for being streets you don't cross if you were a child. You can't cross those without an adult because they were always so busy. And I was like, Oh my god, I can't believe that this reference applies to me all these years later. And it was the fact that he was riding what is now the 7 train, which was then just known as the Interborough Flushing line. And it was the fact that all these things were a little bit different, but a lot the same. It's what kept me coming back to that movie, and I just watched it over and over again, because I was so in love with everything about New York, the changes and the similarities.
That experience of cramming onto the train is such a real detail.
I know, it's so crazy. And I grew up taking the 7. That's when classic films become something bigger, because they become something personal to you, and then you feel like you have ownership in them.
The Naked City in particular is such a great document of its time. Are there other movies about New York that you particularly love?
I like a lot of grittier movies also. I like Aaron Loves Angela and Superfly, so I like New York through Gordon Parks, Jr.'s eyes.
My grandparents grew up in East Harlem and even though West Side Story is not East Harlem, it's Lincoln Center before it was torn down, it still is very indicative of my grandparents' experience—besides the singing and dancing—and it was something that I always felt was the closest to me before I knew about The Naked City. And it was the first time I had ever seen anyone looking like my grandparents on screen. Really just with Rita Morena, not with anyone else who wasn't Puerto Rican. But it was so alluring to me because of that, because I just grew up thinking that we weren't really in movies. So that's always going to be one that I think of.
There are a few others that came a little bit later, and there's also movies like The French Connection and The Seven-Ups, all those kinds of movies. And when I see A Bronx Tale I just laugh, because it's so different now. I mean, some things are the same.
I sort of gravitate to any movie that's taking place in New York just to see how they're going to interpret it. Because you've got everything. You've got Mean Streets and you've got On the Town and you've got everything in between. So it's very interesting to see how someone will give a new sense to New York. Oh my god, I also really love The Odd Couple, because that apartment is amazing.
I never get tired of looking at apartments in movies.
Yes! They're so fantastic. And then their rent which was just, like, depressing to hear.
TCM has a devoted following, and it's maybe only grown in the era of social media. People enjoy watching together and tweeting—for instance, on the hashtag #TCMParty. Why do you think the appeal of classic movies endures?
Well, these movies I think were specifically made for people to watch together. So even though we might not be able to watch them together in a theater, now we are finding other ways to watch them together. And when it comes to something like TCM, which already has a natural, very, very strong fan base, it's only right that we would gravitate toward social media to try watching these films together. And so many of these movies have spectacle, whether it's on a grand scale or not, it's something worth talking about. If it's something kind of contained, like 12 Angry Men, or out there, like Gentlemen Prefer Blondes, it's still worth talking about, and it's something that you want to share with other people. And that's why places like Twitter are perfect for watching TCM together.
Yeah, I feel like back in the day, you had your one classic movie buddy, or your two friends who'd go to the repertory theater with you. Now it's much easier to find a group of people to go talk about it with.
Totally! I remember back in high school when I'd watch TV on the phone with a friend. So you'd have one friend, or two if you can add in a three-way call. Even then you're just keeping to your close circle. But now, if I'm tweeting with #TCMParty, it could be dozens of people taking from across the country. And that's really, really awesome.
---