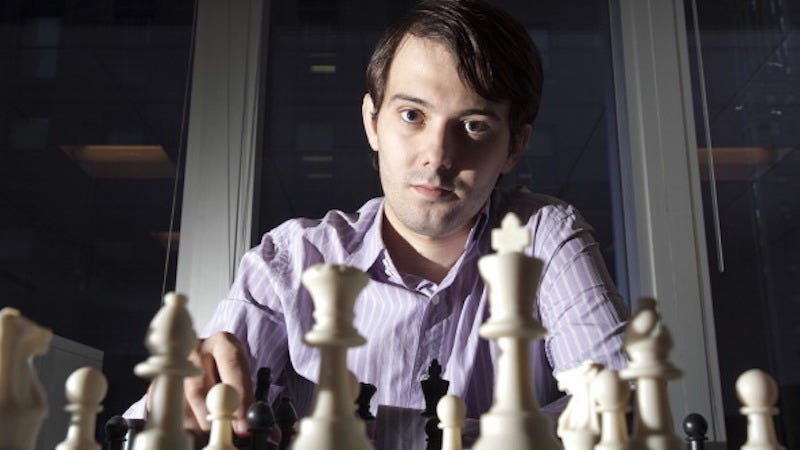 Angel of charity and former pharmaceuticals colossus Martin Shkreli has been busy lately. In September he jacked up the price of a vital medication for AIDS and cancer patients by 5,000 percent. Just last month he was arrested for possible securities fraud. And now he has some more exciting news for his bevy of fans.
KaloBios Pharmaceuticals, the company that recently fired Martin Shkreli, America's worst Wu-Tang fan, is filing for bankruptcy.
Turing Pharmaceuticals CEO Martin Shkreli has made quite a name for himself this year, astronomically ratcheting up the cost of the anti-parasitic drug Daraprim and, per a lawsuit, being a real shit. Now he's the proud owner of the sole copy of a priceless Wu-Tang album, because nothing in this world is fair.
Guys, I desperately need to hit Target for a shopping run and I am seriously considering paying for everything like Wu-Tang — cash rules everything around me, C.R.E.A.M. And I'm not the only one. After the holiday hacks of big retailers last year, some consumers are ditching their debit and credit cards in favor of…
A reporter from Us magazine tried to interview Scarlett Johansson after her appearance on the Today show, but Scarlett was all, "You have got to be kidding me after that [plastic surgery] cover you did." Oh, snap! [Gatecrasher]