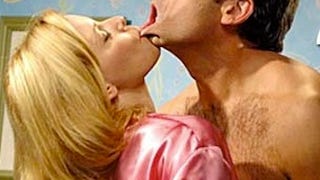 It's come to this, friends. The epic faceoff between unfortunate sexual encounters. All of the sacrifice — the awkwardness, blood, cartoon-drawing-and-referencing, thwacks by flaccid members — will be rewarded. But first, a vote.
Last week, we put out a call for the best (worst) bad sex stories. And boy, did readers come through. In fact, the hundreds and hundreds of submissions we received make us want to retire our genitals forever.
The best way to deal with a terrible, cringe-inducing, possibly hilarious sexual experience is to tell strangers. Win a copy of Worst Laid Plans by submitting yours in the comments. The best (worst?) ones will be put to a vote.