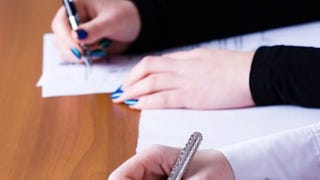 Data showing women are 17 percent of equity partners at top law firms has elicited a predictable debate at Above The Law — blaming mothers, etc. More unusual: the writer's advice to women to refuse to work at male-dominated firms.
Much as racism evaporated on Election Day 2008, Elena Kagan's confirmation means that women in law need to shut up and stop complaining about discrimination and hostile work environments. That's the actual, no-reduction-necessary argument being made right now.
"Elena Kagan might very well be the first female nominee to the Supreme Court who does not define her gender as salient to her public life," argues Naomi Schoenbaum in The New Republic. Is that true? And if so, why?
There is no "mommy track" for associates at the New York office of law firm K&L Gates. That's because they fired all the mommies.
This morning, President Obama will announce Elena Kagan as his second Supreme Court nominee. If confirmed, it will be the first time that three women will serve on the Court at once. Here's what else you need to know.