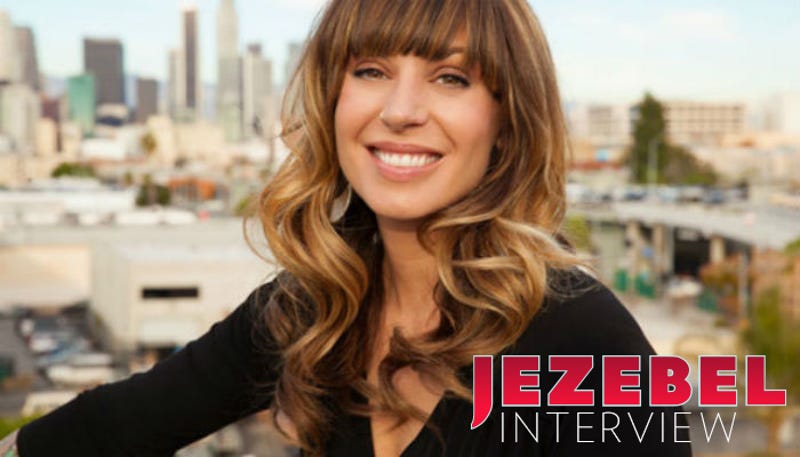 Perhaps Margaret Cho said it best when she called Jillian Lauren a "punk rock Scheherazade." Lauren hit the literary scene in 2010 with the publication of Some Girls: My Life in a Harem, her New York Times bestselling-memoir and, like the legendary Scheherazade, Lauren seems to save her own life by telling fascinating…
Ah, to be a groupie. You have a sex-thing with a famous person one time (or a few times) and then you get to lug the memory around like a precious treasure for the rest of your life, until your senescence is marked by the crowing of your descendants: "Grandma, Adam Levine was sent to the outer space garbage-colony…
On this week's The Line it is Drawn, Comic Book Resources asked artists to place comic book characters in music videos. We're partial to Marco D'Alfonso's Walking Dead/"Single Ladies" mashup, with Michonne's zombie companions as her backup dancers.
Yes, I thought Jesse James had gotten himself into more Nazi uniform-related trouble when I read the headline, too, but it turns out that he was involved in an errant car race, not in the more-expected racism.
Last night in Hollywood, Weezer performed with Jorge Garcia, namesake of their new album, Hurley. But, if you'd prefer to think of this as another Lost epilogue explaining what Hurley does during his trips off the island, go right ahead.
H&M's videos of its newest designer-collaborators have inspired lots of guessing, but Women's Wear Daily is reporting that one of the designers is Alber Elbaz of Lanvin. (BryanBoy agrees with this.) Lanvin for H&M? That could be glorious. [WWD]