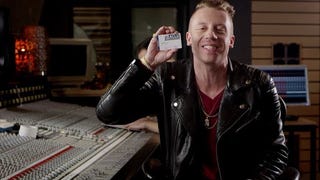 Macklemore—the rapper who has the daunting, self-appointed task of being more socially conscious than all of the members of Arrested Development combined—has teamed up with the ACLU in a video that is maybe supposed to be funny?
What a coincidence! Just one day after we posted an exhaustive and comprehensive post titled How To Make An Emergency Maxi-Pad, gynecologist Lisa Masterson from that show The Doctors demonstrated her "special little trick," for making a pad in an emergency. This does indeed feel familiar to us. We're glad we could…
Um, say what? Kind of a weird and icky way to remember someone who's just died. But writer Jan Hoffman's piece is full of weird.
Well, this is something. Another side of Chris Klein, let's say. But thank you, Disgruntled Casting Assistant Who Probably Leaked This, whomever you are. (Also: if it's fake, does that make it any less weird?) [Buzzfeed]
Yes, you read that right. Italian brand iSee has created a liquid contact lens that you spray directly into your eye.