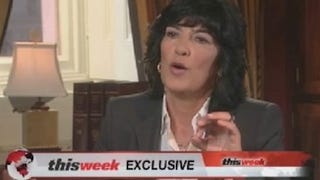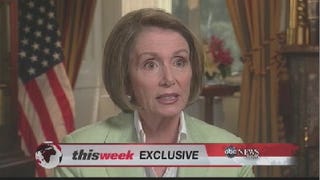 Was Christiane Amanpour's debut on This Week a promising break from the "clubby, old-boy focus on domestic news," or is she a "globe-trotting Fancy-Pants" who might be rooting for the Taliban? Depends on which paper you're reading.
Although he is weary of "the angrier blogs, the ones who are always angry about somebody saying something," WaPo TV critic Tom Shales would like to apologize for what he said about Alison Stewart. Sort of.
Washington Post TV critic Tom Shales isn't done hating on Christiane Amanpour: His follow-up is trashing her haircut. Actually, a retrospective suggests Shales' assessment of female journalists often hinges on whether or not he wants to sleep with them.
You know how the American public is sick of "politics as usual"? Well so yesterday I had a feeling I wanted to stay away from the Democratic Primary debate in Pennsylvania but it seems like Charlie Gibson and George Stephanopoulos were determined to poison me anyway and somewhere between Bosnia and Bittergate and a…