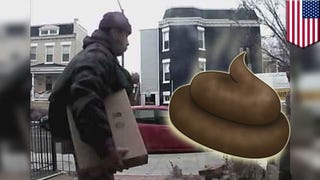 As Christmas rushes ever closer, more and more people are getting anxious about their holiday packages. Is it the mail that's slow this year or are presents being stolen, wonders everyone who hasn't received their package from Amazon Prime. And one couple, whose mail woes really was caused by thieves decided to take…
There's a lot of casual evil in the world: people riding two abreast in the bike lane, dentists, people in coach who recline their seat all the way back just when you're opening your complimentary dime bag of pretzel shavings, and, as of today, people who steal other people's cats and write gloating missives from the…
Houston-area girl scouts showed that they hadn't yet earned merit badges in street justice after they let a man who'd grabbed a cash box stuffed with $200 of their cookie money slip through their tiny little fingers. The incident left one of the girls injured when she tried to stop a getaway car from leaving the scene.
Last week Reginald McNeil, 43, was arrested for the 60th time for allegedly trying to snatch a woman's purse in a restaurant. He's been charged with attempted robbery and is currently celebrating his dubious achievement in jail.
When Gwyneth Davies of Wales caught a man breaking into her kitchen on Friday night, she hit him four times with her metal crutch and made him sit on a stool until the police arrived.