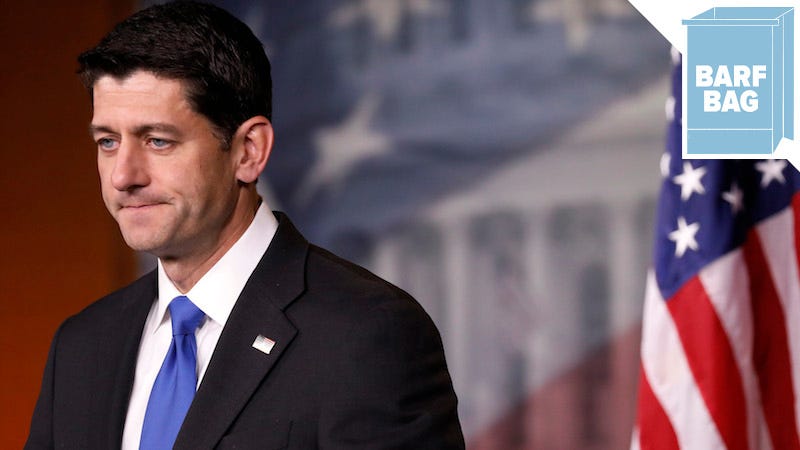 Welcome to Barf Bag, a daily politics roundup to help you sort through the chaotic Trumpian news cycle.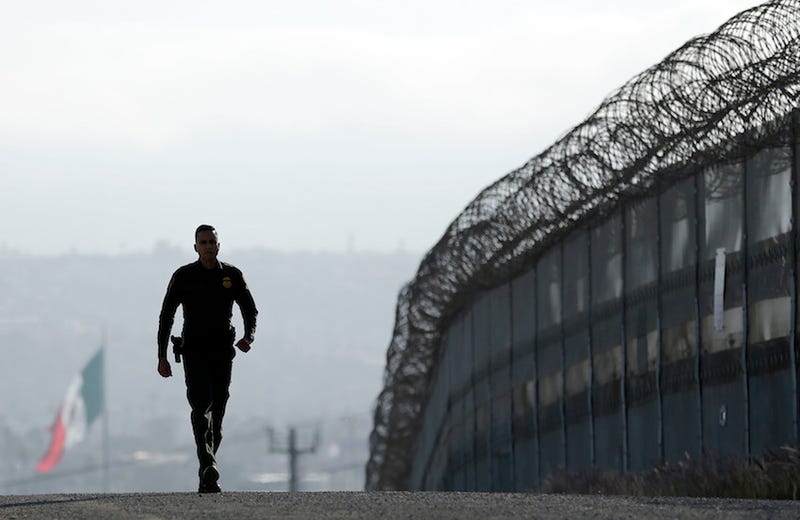 The budget that prevented a government shutdown allows for a $1.5 billion border security spending increase — money that Donald Trump thinks will be used to build his nightmarish wall, but will really be used to fix a tiny portion of it, according to a report from CNN.

The Trump administration is ramping up plans to create what the Washington Post calls a "nationwide deportation force" so that President Trump can make good on his campaign promise to save America from the scourge of illegal immigrants once and for all.

There was some misplaced optimism that Donald Trump would immediately jettison all of his inane campaign promises upon taking office; that the threat of a wall at the Mexican border would be quietly tabled for its obvious insanity. Not so! The administration has released a request for proposals seeking a contractor to…
President Donald Trump is still hellbent on getting that hideously expensive border wall up and running. How will he do it? By possibly making cuts to funding for the Coast Guard, FEMA, the TSA and other federal agencies who focus on national security.

According to an internal report from the U.S. Department of Homeland Security seen by Reuters, the wall that President Donald Trump has been squawking about building for over 18 months will be really, really fucking expensive.

Mexican President Enrique Peña Nieto has canceled his January trip to the US and said he will not sit down with Donald Trump, who continues to insist he will force Mexico to reimburse U.S. taxpayers for his proposed $12 billion dollar wall that will act, more than anything, as a concrete middle finger to Mexico.

You may remember former Mexican President Vicente Fox, who governed the country from 2000 to 2006, for his profane response to Donald Trump's wall this summer. But there are also some things you don't know about him.
Sarah Palin Unedited is a series featuring full, unaltered transcripts of one Alaskan's public ramblings. If you only read the pull-quotes, that's okay.
[Philadelphia, November 8: Stoners-in-training accompany Roger Waters as he performs "The Wall" in its entirety. It's the 30th anniversary of the recording; laser-light show aficionados everywhere celebrate. Image via Getty.]
Now that she's shaved her head, shaved her legs, and waxed her pubes, what's next for Britney Spears? If reports that she went bald to avoid having her hair drug-tested are true, she's got to do something about those eyebrows before some salon aesthetician sells her out to the Los Angeles child-welfare authorities.