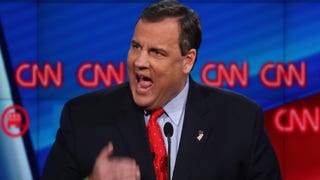 On Monday, Gov. Chris Christie responded to a question about transgender bathrooms by talking about terrorism in a very authentically Republican move.

The Supreme Court's about to hear a case that will determine whether or not network TV and broadcast radio can finally be freed from the shackles of decency requirements. Thanks in part to expletives uttered by the likes of Cher and Nicole Richie, networks may soon be held to the more lax standards of their cable…

This is Nicole Richie. Explaining sex. To seniors. From The Simple Life, naturally!