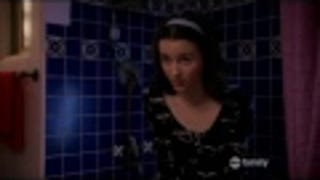 There were plenty of things to nitpick about when considering the ABC Family show Bunheads, which was cancelled, sadly, inevitably, on Monday evening. Despite fawning reviews from many notable television writers, the show still displayed little diversity amongst its cast, no matter how realistic it would have actually…
TV's massive hit about teen sexcapades, "The Secret Life of the American Teenager" premiered last week with a new potential abortion plotline hanging in the balance, and a huge audience. It's a perfect reflection of our collective cultural hang-ups.
Says one academic studying teen sexual activity, "Parents I interviewed had a very hard time thinking about their own teen children as sexually desiring subjects...At the same time, parents view their teens' peers as highly sexual, even sexually predatory." [ScienceDaily]
In a survey conducted partly by nonprofit organization Girls Inc., researchers took a look at the sexual behavior and attitudes of teenage girls — and maybe we can quit fretting over the "Pregnancy Pact" and Gossip Girl's latest hookups.
Media folks continue to weigh in on the semi-racy photographs of Miley Cyrus, and while they make different, though mostly salient points, almost all the writers agree on one thing: Disney is a big fat hypocrite. Writer/feminist Germaine Greer points out that teen girls have been sexualized for eons. "In western art…
Today on Tyra, teenagers as young as 13 discussed how they have sex on school grounds, sometimes even giving BJs in the classroom while the substitute teacher is sleeping. As one can imagine, Tyra was appalled and gave some of the kids a stern talking-to, but perhaps more disturbingly, she also went into unnecessary…