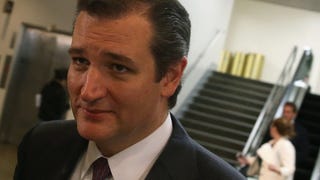 Ted Cruz is many things: a senator, a former secret Canadian, an abortion-hating, gay-fearing, avocado-hating weirdo. So it only makes sense that in college at Princeton, Cruz was an anti-rape activist who co-sponsored a campus Take Back the Night March. Wait, what?
Justin Timberlake has released an official video for "Take Back The Night," which continues to ignore the fact that Take Back The Night is already a thing. In this clip, he dances on Doyers Street in New York, then boogies in a club, then sings in concert. Not exactly thrilling stuff, but here it is. Cry yourself a…
Justin Timberlake's new track is called "Take Back The Night." For some reason it is not about violence against women or the Take Back The Night Foundation. In a strange twist, it's about partying and dancing and sex.
On the heels of KO Barstool's boycott of rapey blog Barstool Sports's Blackout Party at Northeastern University, Boston College students are staging a protest of their own. BC's Blackout Party is slated to take place on March 28, the same night as the school's Take Back The Night event. Student newspaper The Heights…