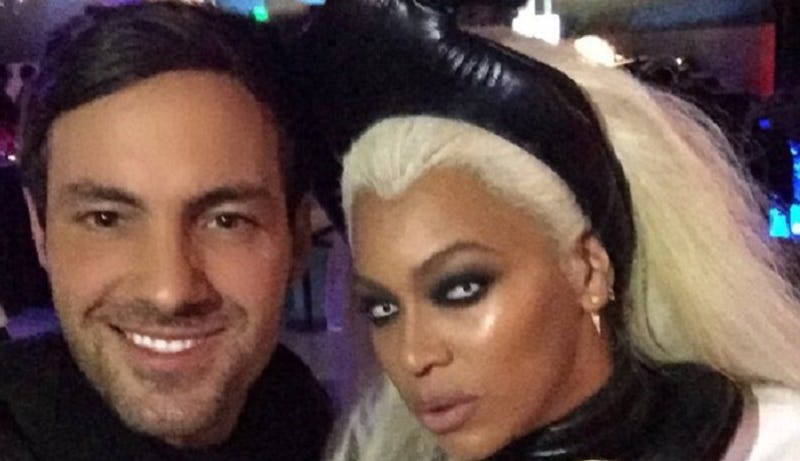 When Ciara has a birthday party, she invites Beyoncé, and Beyoncé comes dressed as Storm, looking fly as hell. It's definitely believable that, at this point, Beyoncé could control the weather. As always, Beyoncé only posed for a handful of photographs, this one comes via comedian Jeff Dye's Twitter:
If we weren't before, we should probably all be worrying about the ozone layer right about now: the National Oceanic and Atmospheric Administration reports that this past October was the fifth warmest ever, tied with the one in 2008. One repercussion of this unseasonably warm trend, says an analyst at Weather…
Just before the start of my second semester of college in New Orleans, of Louisiana fame, my dad, who had driven all the way from New Jersey with me, thus preventing me from listening to all the dance hall reggae I so desperately crave on a cross-country drive, had conversation with a scabrous Marriott bartender that…
The cloud conglomerate known as Isaac is twist and shouting its way into the superheated waters of the Gulf of Mexico, the very same place that an ornery Old Testament god passed damning judgment on the lizard-people he'd created before people, some 6,550 years ago. It's no coincidence that Isaac will strike the very…
Perhaps you have been wondering why a big chunk of the country has been without power for the last several days? Your answer: we were struck by a land hurricane. Yes, a land hurricane. For some reason, that sounds far more mysterious and menacing than a regular hurricane—sort of like a land shark is to a regular…
The Toronto mom who made headlines for not telling anyone the sex of her baby is setting the record straight about baby Storm and her other children.
On Monday, when we first heard about the Canadian parents attempting to raise their child, Storm, without telling anyone the kid's sex, we questioned whether their attempt at neutrality would make gender an even bigger deal. The answer is: Yes. Because now Storm, at the age of four months, has appeared on a national…
[Philadelphia, September 30: Stephen Pomella and Caylin Davis of Olympia, Washington, are seen during a rain storm at the top of the steps of the Philadelphia Museum of Art. Image via AP.]
For the September issue of Harper's Bazaar, the magazine interviewed Karl Lagerfeld, speaking as Coco Chanel. In character, the Grand Teuton shared such idiotic reflections as: "I was never a feminist because I was never ugly enough for that." [FWD]