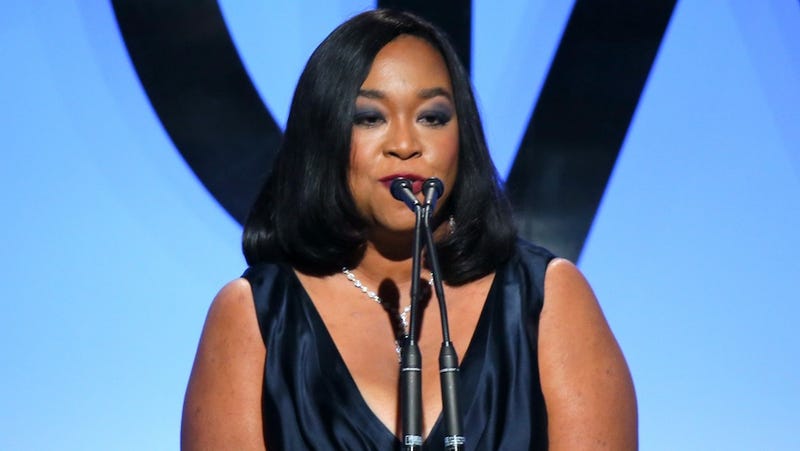 Shondaland, the production company of Shonda Rhimes, is embarking on new territory. While it seems like anything Shonda churns out becomes a major hit, such as Grey's Anatomy, How to Get Away with Murder and Scandal, this is the first time the company will be developing a comedy. And it's about divorce!

People's Sexiest Man Alive and GQ's Babe Of The Year are allegedly living apart in an "amicable" separation. We heard rumblings of discord in November. A "source" blames distance, but we all know there was just too much sexy happening.
Troy and Gabriella are no more. It's okay if you need to cry, we're all in this together. Sniffle.
Another celebrity breakup: Christina Aguilera and Jordan Bratman reportedly separated several months ago. "It ­became clear they were more like friends than husband and wife," says a source. They were married for five years and have a two-year-old son, Max.
Tiger's website reads: "We are sad that our marriage is over and we wish each other the very best for the future" and "our privacy must be a principal concern."
Sad: Kate Winslet has reportedly announced her split from husband Sam Mendes, director of American Beauty and Revolutionary Road. Apparently the two have been separated for a few months. The couple married in 2003; it was Winslet's second marriage. [AP]
People reports that Uma Thurman has called it quits with her fiance, Arpad "Akri" Busson. A source reveals that they split up on November 15th, but kept it quiet. Someone (the aforementioned "source," perhaps) says Busson is "beside himself." [People]
A hint that things weren't right? In February, when Usher flew to Brazil — his wife had suffered cardiac arrest while undergoing cosmetic surgery — he said, "I had no idea that she was there to have surgery." [In Touch]
After all the quality time off during the holidays, this first working Monday of the new year is when divorce requests hit an annual peak, reports The Guardian. According to a survey of 2,000 troubled couples, 42% were splitting due to discovering (over Christmas) that their partner was having an affair. 29% blamed…
The American Bar Association has endorsed something called a "collaborative divorce." According to MSNBC, the approach "involves the use of attorneys for each party, often joined by other expert consultants." And, instead of lawyers snapping at each others' throats, they "pledge from the outset to work together in…