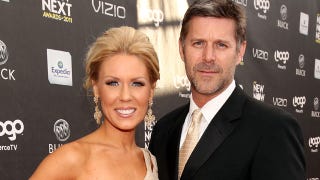 According to court documents, Slade Smiley, boyfriend of Real Housewives of Orange County star Gretchen Rossi, owes $138,857.64 in unpaid child support for his 10-year-old son Grayson who suffers from a rare form of brain cancer leaving the child's mother strapped with insurmountable medical bills, exceeding $1…
On the two-part reunion show, Alexis told us that what God thinks of the Housewives, Lynne told us she plans on writing off her facelift as a business expense, and for the first time, the husbands/boyfriends were invited on stage.
Last night's episode demonstrated that the writing is on the wall regarding Tamra and Simon's marriage. Along with their money problems, Tamra's adult son says he hates her husband. This week, Simon filed for divorce, citing Tamra's "acts of infidelity."
On last night's episode, Jeana—one of the two OG O.C. ladies—decided that she was "over" being on the show. Enter new girl Alexis, a stay-at-home-mom who seems a little more suited for the New Jersey cast.
In this week's compilation of pop culture crap, Chris Brown sits down for his first interview since his last interview, Oprah interviews the Connecticut woman attacked by a chimp, and Carrie Prejean calls for women to "stick together."