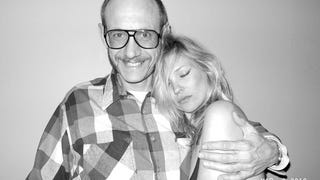 Terry Richardson's sexual tastes run to making tampon tea, being called "Uncle Terry," and hand jobs — at least according to one model who says the fashion photographer got naked on set and suggested that she touch his dick.
Those Sisley cocaine-snorting ads? Not exactly real. Which makes us sad because we really wanted to see something realistic in a fashion magazine. [Sassybella]

Snaps to Sisley! While some might be, oh, offended by the apparel company's new ad featuring models doing lines (Of coke? A white dress? Coke on a white dress?) we say, more power to 'em! After all: Models + Cocaine = Big Money. Just look at Kate Moss!