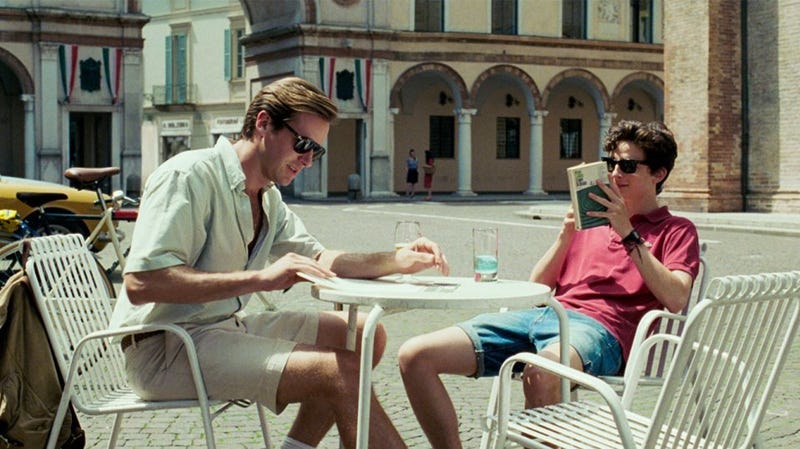 Have you ever watched a two-hour art film that's as much about meditative afternoons in the Italian countryside as it is about gay romance and thought, Hmmmmmmmm, you know what this could really use is a splashy sequel? Then you're in luck. After months of speculation, actor Michael Stuhlbarg has confirmed...the…
Even though some are misguided enough to think the world didn't need more Drumline, the good people at VH1 knew better. The day Drumline: A New Beat premieres is coming closer and closer and luckily we have a little video tidbit of it to tide us over until then.
Well lads and gentlewomen, the time has come. Details of the Magic Mike sequel have unofficially surfaced and there's some major news according to Indiewire. First off, VICTORY: Channing Tatum will definitely return to franchise. (Well it's a franchise now, isn't it? Fingers crossed, it will soon be complete with…
The potential sequel to the best movie of our time is definitely happening. The Hollywood Reporter brings news from that magical land to the west that Elizabeth Banks will direct it and that Anna Kendrick and Rebel Wilson are "likely" involved as well.
Saturday, in the wee small hours of the morning, noted scribbler Bret Easton Ellis unleashed an avalanche of ideas for a possible American Psycho sequel, encouraging his followers, "Please keep sending ideas...You won't get credit...But they help..." Most of what Ellis shared with his denizens is just pop culture…