Welcome to WHAT NOW, a morning round-up of the news/fresh horrors that await you today.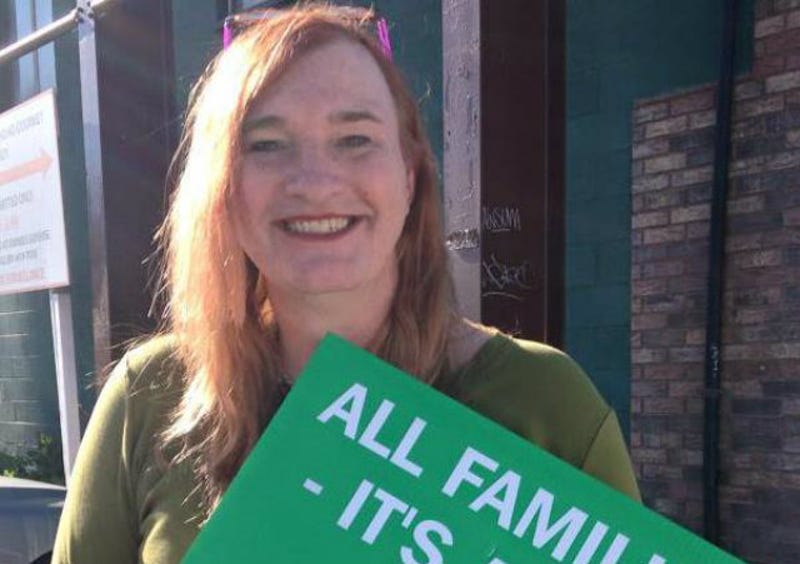 A transgender person is running for office in Utah for the first time, and could become the first trans person elected in the state. Sophia Hawes-Tingey, a U.S. Navy veteran, is running for city council in the city of Midvale on a platform of improving community safety, environmental stewardship, and corporate…
If you thought that San Francisco, New York City or Portland (Oregon or Maine) was where the highest percentage of same-sex couples are raising children, you thought wrong. While the liberal cities might be known for their strong gay culture, gay couples with kids are far more likely to head to much more affordable…
The Salt Lake Tribune, the paper of record in the eye of the Mormon storm, has endorsed President Barack Obama. They endorsed Obama in 2008, too, but many expected Romney's Mormon faith (and the fact that he pulled hard for the 2002 Olympics in SLC) to outshine common sense and the fact that he's a lying liar who…
Utah Tea Party activist and prominent fund raiser Greg Peterson owns a beautiful 5 bedroom, 5 bathroom 3,000 square foot cabin in the ruggedly gorgeous area outside of Salt Lake City. Over the years, with the help of his fancy cabin, Peterson has proven himself an adept host — entertaining and gladhanding with the…
You might think that gay pride parades and the Mormon Church would go together like, well, gay people and Mormons, but something unusual happened in Salt Lake City yesterday that proved otherwise. Almost 300 Mormons marched in the city's gay pride parade and showed their support with signs that said things like "God…
Sister Wives, that show on TLC (The Learning Channel — where America goes to gawk at weirdos) that features a constantly grinning blonde man and his four wives who live in Utah with there eleventeen kids, features a family blatantly breaking the law. On television. So why hasn't anyone had to pay a fine or go to jail?
Boxes of tampons aren't usually like Cracker Jacks, where you expect to find a prize inside. But one woman in Utah recently discovered that her tampons came with an added bonus of some free cocaine. Anybody ready for a period party? Umm, yeah, not so much. Anyway, after purchasing a sealed box of tampons at a local…