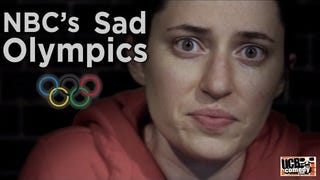 There are plenty of compelling narratives to go around this Olympics, and if what you need to really get into the spirit of competition is a little drama, NBC's got you covered because network television has figured out that Clash of Nations is just too bellicose a sell for the summer games. Far better, figure the…
German porn star Carolin Berger was only 23 when she died during a breast augmentation operation earlier this month. Based on news reports, she sought out so many surgeries to stay on the media's radar screen. Doesn't seem worth it.
Emily Horne, aka Amileannya Carmichael aka Emily J Lecount, is being described in England as a "predatory female" who's now been charged with bigamy for "tricking" five men into marriage.