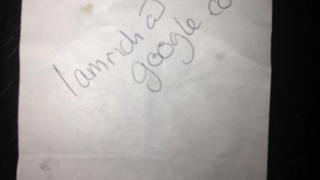 We wrote about a man yesterday who hit on a model by writing "iamrich@google.com" on a napkin. "There is, of course, the chance that his name is 'Rich?'" we surmised. As it happens, it is. We received this email today:
If you're feeling too good about yourself this morning, please take a break from all that unnecessary happiness to feast your eyes on closets that are worth more than you are. Of course, you have to move to Los Angeles and sell your soul to get one of these doors to Narnia, but it's clearly worth it.
Do you have a job? Then bad news: You are probably fat. Or if you are not fat already, you are going to get fat. At least that is the conclusion one reaches after looking at the results of a new CareerBuilder survey about which jobs are most likely to make people gain weight. Is your job on the list? Almost certainly…
Though he's never been one to embrace subtlety, Roberto Cavalli's show in Milan today was a bit muted. But pale colors aren't boring when you're taking about shredded nightgowns and sheer pants held together by string.
Yawn. Another day, another £100,000 gold and diamond bespoke stiletto. We get it: You can make really expensive stuff. There are still some people left who are rich enough to buy it. So these diamond stilettos? They're already tired.
It's time for another installment of Pot Psychology, the advice column in which everyone's problems are solved with an "herbal" remedy. (Remember, kids: Don't do drugs!) In this episode, my friend till the end, Rich, helps me dole out advice on stuff like lactating, cream pies, and male virgins. Got a burning…