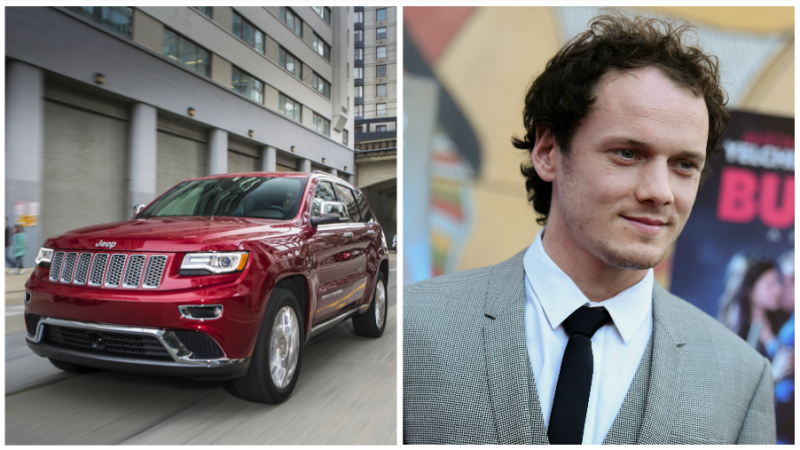 The death of Star Trek actor Anton Yelchin, crushed by his 2015 Jeep Grand Cherokee on Sunday after the SUV rolled backwards in his own driveway, has been deemed a bizarre and tragic accident. Adding another element of tragedy is the fact that despite Fiat Chrysler speeding up its recall for the rollaway problem, the…
You know that excited, blissful feeling that comes when you're just about to chow down on a fresh pack of gummy bears, but then you notice you're actually holding a fistful of penises? Because after a little mixup at the gummy bear factory, a whole bunch of kids in New Zealand do. And the company would like them to…
Yikes: Almost 600 pets have died — and thousands have gotten sick — from jerky treats made in China. Even though two companies announced recalls back in January, the problem persists, and the FDA seems stumped. (This fact sheet details what they do know.)
After addressing the Chobani recall earlier this week, commenters posted disturbing Chobani yogurt photos. Then, we got this email with some more than slightly repulsive photos attached.
Since Jezebel is a site for ladies and things ladies like, and since yogurt is the number one thing ladies like/want/see/eat/do/rub all over ourselves/others, I suppose we should talk about how a bunch of Chobani Greek yogurt manufactured in Twin Falls, Idaho has made 89 people ill with nausea and cramps. DAMMIT…
Food is good, except when it's BAD, as in stabby-stab-stab in your pancreas and colon bad. Some foods have been masquerading as good, when in fact they are murderous psychopaths, determined to trick you to ingesting them so they can perforate your internal organs. The safe eater is the paranoid and over-informed…
Kellogg, that cursive-adoring purveyor of fine, sugary breakfast cereals, is recalling one of its most asymmetrical cereals — Frosted Mini-Wheats. According to the Wall Street Journal, the company will shell out a cool $30 million to cover a recall of Frosted Mini-Wheats in the U.S. due to a possible contamination by…
The Pampered Chef company is recalling 20,000 of its liquid-filled ice cream scoops because, according to Reuters, when exposed to warm water "the cap and seal at the end of the scoop handle can fly off with substantial force." These dessert-helpers-turned-grenades have caused cuts and bruises, as well as damage to…
If you use Clairol Natural Instincts Hair Dye, watch out. The company is recalling 10 shades because the included color-boosting packets, which you use two weeks after initial dyeing, are incorrect and could change your hair color. This sounds like the work of an evil hair dye prankster! But never fear, "the main…
Nestle has recalled Toll House refrigerated cookie dough products after several people fell ill from gorging on it raw, which their packaging apparently advises against. (E. Coli warning on raw dough: dough-gorgers as Surgeon General's Warning: chain-smokers.) [LAT]
In a not entirely surprising move, the FDA has issued a warning to consumers using Hydroxycut, a dietary supplement that has been linked to severe liver damage and has led to at least one death.