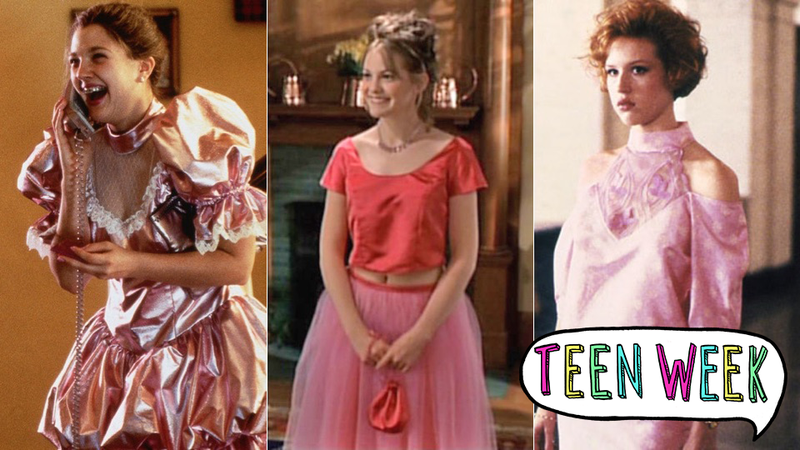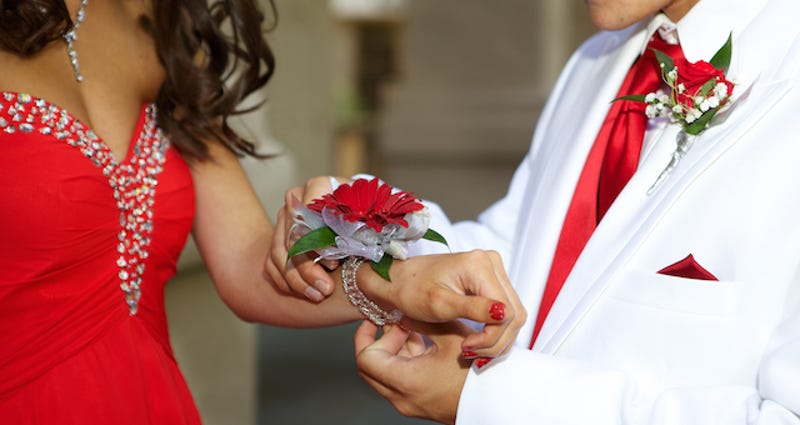 Officials at a Connecticut school are ruining prom a full week before the bad music even begins with a late dress code announcement — no gowns that are backless or have slits or cut-outs will be allowed. If students disobey these rules, they'll be sent home even if they've already paid nearly $100 for a prom ticket.
Um, not to gossip because I haaaaaaate gossiping, but as your friend, there's something I need to tell you: That dumb bitch Chloe is planning on wearing the same dress as you to prom. I know! She copies you all the time! It's like when you dropped calc and then she dropped calc. Or when you said Panda Express was your…
The Philadelphia-based store Dress Goddess has created what is ostensibly the priciest prom dress in the world, a $13,997 strapless gown covered in real diamonds that are hand-sewn to the dress. According to a press release:
The New York Post is out to spread a message to teen girls: risqué prom dresses are cool, and will piss off your parents.
The new issue of Teen Prom has Kristin Cavallari on the cover and a gaggle of wretched dresses inside. The most interesting thing about the ads in the magazine? How extremely touchy-feely the female models have been directed to pose with each other. Some ads have male "prom dates" for the girls to stand with, but…