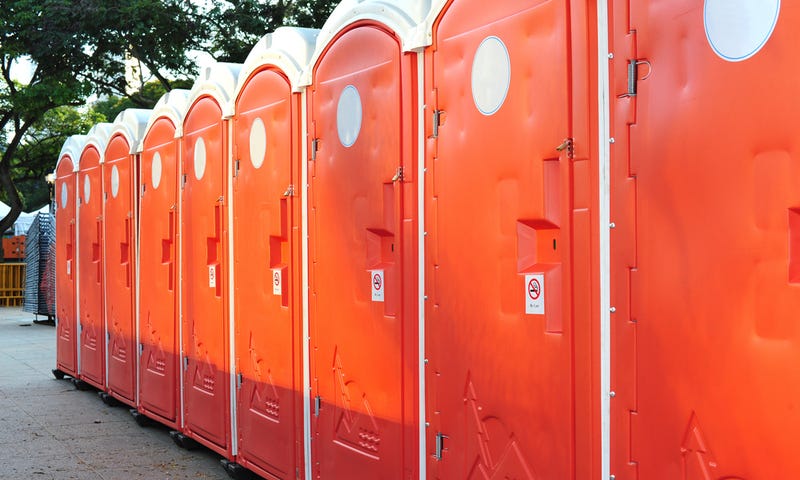 Port-a-potties are a nasty fact of civilized life—must we make them worse? A woman at the Newlyn Fish Festival in Cornwall ("The best and biggest celebration of the sea, seafood and fishing in the UK") was minding her own damn business in a portable toilet when she found herself lifted up into the air and transported…
This weekend's MOST IMPORTANT WEDDING EVER will reportedly cost somewhere in the neighborhood of $3 to $5 million. Included in that hefty estimate are these deeeeluxe Porta-Potties, which cost around $15K. That's the price you pay for having Oprah attend.
Rick Warren can only barely keeping from fucking you, but Ana Marie Cox and I will protect one another and the nation's 4-year-old lottery winners from harm with our new Jon Favreau TV show.