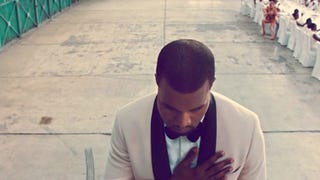 Kanye West's film, Runaway, is 35 minutes of lurid fantasy, complete with a model covered in feathers, a giant papier-maché bust of Michael Jackson, tutu-clad ballet dancers and an inter-species sex scene. What does it all mean? We have answers.
Borderline personality disorder is a serious illness that can lead to self-harm and suicide. And some are making the case that it's also super-sexy!
I was blown away by the premiere of Bethenny Getting Married?, because finally someone on a reality television show was owning their behavioral issues. Bethenny acknowledged that she needs professional help to deal with what has happened in her past.
I've been pondering the issues of Teresa Giudice from Real Housewives Of New Jersey, trying to figure out exactly what might be leading to the behaviors we've observed on television and in recent interviews. I observed definite impulse control issues.
I have a degree in Psychology—as well as one in Early Childhood Development—but am not a practicing mental health professional. I'm determined to uncover the disorders lurking inside the various Real Housewives to better understand them.
"People in this day and age are still under the illusion that every woman who is successful must be being controlled by a man... I'm the boss." -Lily Allen. [Guardian]