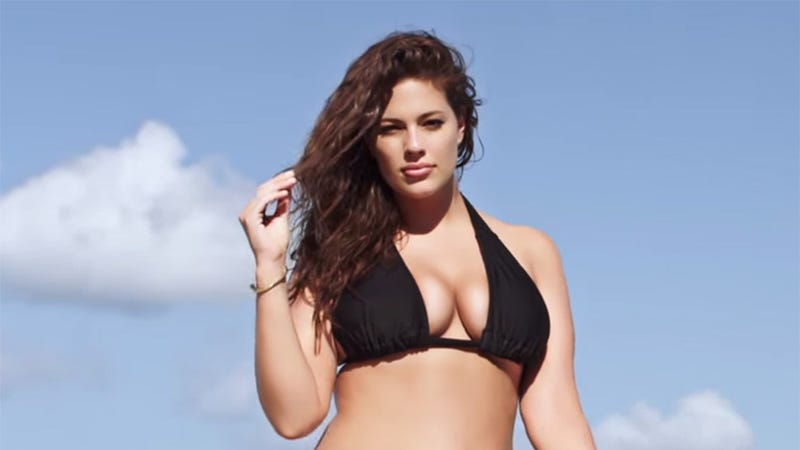 This month, Sports Illustrated will release their annual swimsuit issue, delighting dads across the world and reminding all of us that it's cold as hell outside. This year, the magazine's making a historical change, however. It's featuring plus-size model Ashley Graham in a string bikini on pages usually reserved for…
In the past, supermodel Coco Rocha has been very vocal about the term "plus-size" and its definition and use in the fashion world. Now that Myla Dalbesio's Calvin Klein campaign has reignited the debate about what plus-size means, the model is back to reiterate her opinion on the matter.
Eden Miller presented the Spring/Summer 2014 collection for her clothing line Cabiria last week. This small designer wouldn't necessarily be the subject of much talk, except that her line was the first to show at New York Fashion Week that featured clothing exclusively for plus-sized women.
More gyms are catering to plus-size clients who want to work out but are intimidated by the types of people featured in New York Times trend pieces. (Bachelorette gym parties, anyone?)
Want proof that TV networks have arbitrary, often puritanical standards? Check out this leaked memo from ABC to Lane Bryant about its lingerie commercial. Oh, and please remove the word "hell" from "hell of a good time."
Fox just agreed to show the initially rejected Lane Bryant lingerie ad, but ABC is reportedly holding out. Why? Lane Bryant says it's because they're afraid of breasts — on a bigger woman, that is. But the networks dispute that.
Yesterday, Lane Bryant posted a lingerie commercial it said had been rejected or partially censored by ABC and Fox. Now they've taken it down. What's going on?
Runway alum Daniel Vosovic says he contacted Gabourey Sidibe's stylist, in part because it'd be "an accomplishment, to take something that's not exactly a sample size and make it not just work, but make it a fashion moment." [NYM/The Cut]
Two Saturdays ago, we posted about the LA Times piece about designers refusing to create plus-sized clothing. Today, Times readers respond, and a popular retailer makes a big announcement: