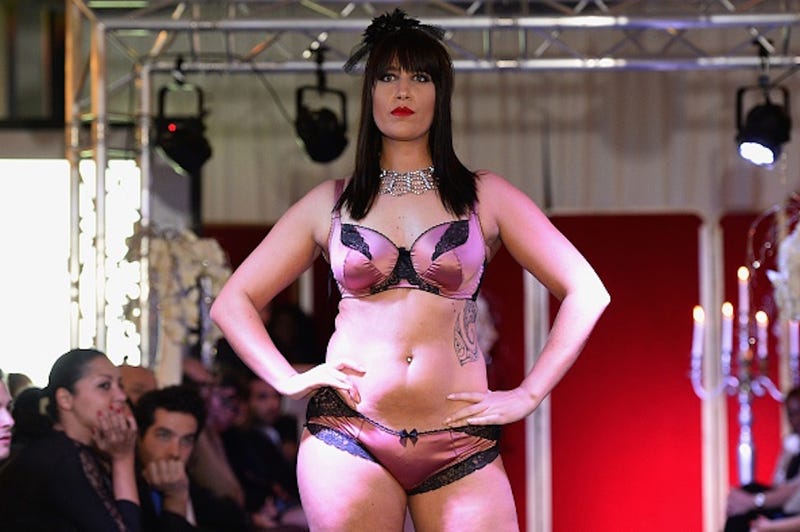 Plus-size modeling is becoming ever more prevalent in the fashion industry, and the forthcoming documentary Straight/Curve is examining it in context.
Models from Glamour's plus-size spread will be on The Ellen DeGeneres Show today with editor-in-chief Cindi Leive. In the preview clip after the jump, we get our first look at the photo, which Leive pledges is only the beginning.
On Today editor Cindi Leive and model Lizzi Miller discussed the huge response to Glamour's picture of Miller's belly. "The first thing I thought was 'OK, not the most flattering picture,'" says Miller, "But that's real." Clip at left.