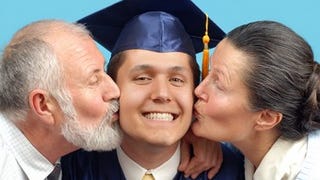 To all those who worried that today's "helicopter parents" would produce a generation of soft scaredy-cats incapable of doing things for themselves: you're totally right! At least according to one study.
"I had just been kicked in the teeth by a Mumzilla," writes Jojo Moyes, and so begins a tale of schoolyard bullying in which both villains and victims are moms, not kids.
The mother and grandparents of an Italian boy are being charged with child abuse for their smothering, overprotective love, drawing attention to the problem of overinvolved parents in Italy and elsewhere.