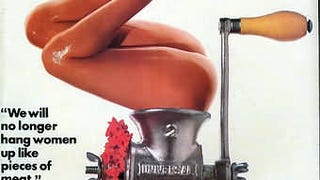 Hustler has filed an open records request for photographs of Meredith Emerson, a 24-year-old hiker beaten to death by a stranger. In the photos, the victim is naked and dismembered. Hustler says it's working on a story about the murder.
"I want you to tell the ladies and gentlemen of the jury whether or not aborting three fetuses is more traumatic than giving a man a massage in the nude?" a lawyer for Jeffrey Epstein asked one alleged victim.
On The Real World reunion special, Katelynn was angry because she said that JD outed her to their other roommates by confirming for them what they already suspected: That she was a post-op transexual.