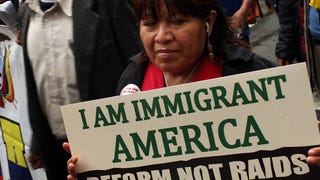 Michele Wucker of the World Policy Institute thinks so. After the jump, we discuss disenfranchisement, global citizenship, and cultural conflicts.
We've been at war in Afghanistan since 2001 and we are still mired in the same issues. Today, Malou Innocent of the Cato Institute helps me discuss development dollars, Hillary Clinton dodging questions, and why consistency is the best policy.
Today's New York Times has a number of pieces discussing the climate surrounding the current elections in Afghanistan. I asked Patricia DeGennaro, expert on U.S. Foreign Policy and National Security, to help walk us though the major issues.