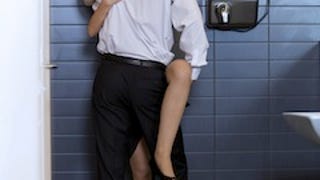 According to researchers, some 37% of office workers believe that sleeping with the boss can help you get ahead and 34% of women in executive positions say they know someone who has slept with their boss.
We often hear about how office affairs can poison a workplace — but the romance also harm women even in offices where no hanky-panky is taking place.
We know Ashley Dupre gives bad advice, but the over-the-top strategy she suggests for a man courting his coworker has really raised the bar.