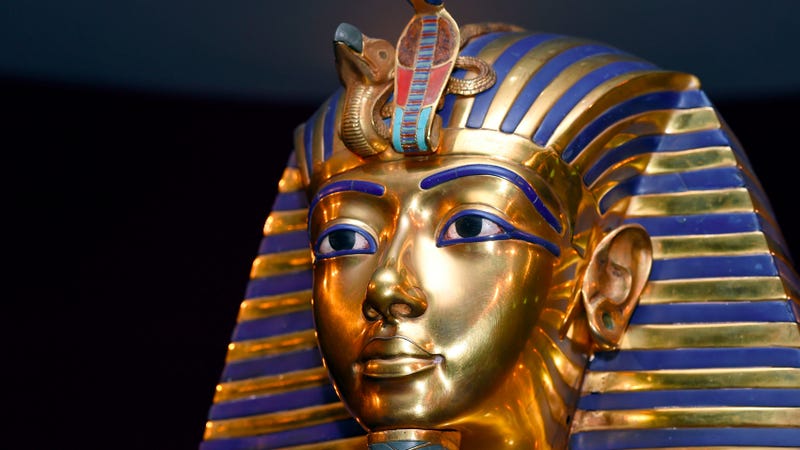 An update on the archeologist who thinks he might have found Nefertiti's final resting place through a well-concealed door in King Tut's tomb: The jury is very much still out on whether he's found Nefertiti, but it's starting to look like he could have found something.
Scholars have determined that the famous bust of Nefertiti was given a facelift of sorts: another statue of Nefertiti, with a bent nose and wrinkles, was found inside the bust. See? The real woman was within. Very clever indeed, Egypt.
• The weird, curly, gelatinous thing in the image at left is actually a duck penis. And, curiouser and curiouser, the female duck has a similarly corkscrew-shaped vagina - only it curves the opposite direction.
Italian scientists say CAT scans show there is an "inner statue" under Nefertiti's bust. Using computer-generated images and portraits of her relatives they developed an image they say is closer to her actual face than the bust. [UPI]
Egyptian authorities have demanded the return of the famous bust of Nefertiti from Germany. Antiques chief Zahi Hawass alleges she left Egypt illegally, and should be returned to her homeland. German art experts have denied this claim. [NYT]
• Swiss art historian Henri Stierlin claims that the famous bust of Nefertiti housed in a Berlin museum is actually a fake, created in 1912 as a copy on which archeologists could test pigments. •
"The royal sculptor at the time may have smoothed creases around the mouth and fixed a bumpy nose to depict the 'Beauty of the Nile' in a better light." [Daily Mail]