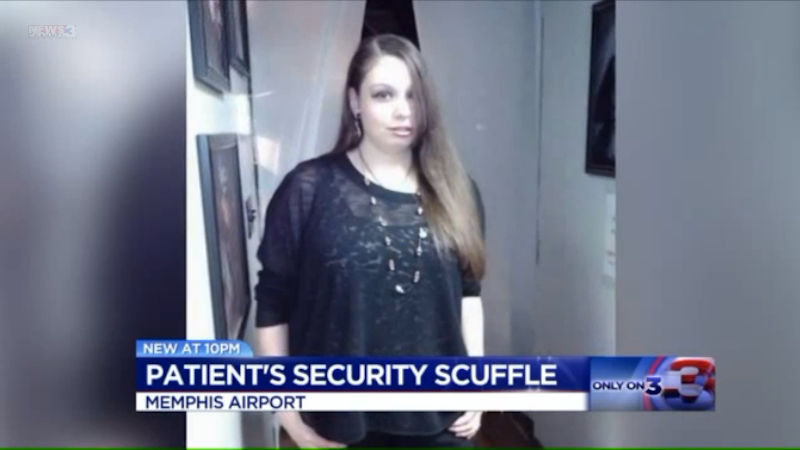 A nineteen-year-old brain tumor patient was returning home on June 30, after her last treatment at St. Jude Children's Research Hospital, when a bloody encounter at Memphis International Airport turned celebration into disaster. After setting off the metal detector, the disabled young woman was confused by the demands…
Memphis has a new crime trend: thieves have been stealing hair weave bundles, and these "hair heists" have resulted in at least four people being killed. According to a report by local station WMC Action News 5, though, some Tennesseans think they've identified the source of the problem: cursed hair.
Kids usually don't think before they steal, but you can bet 13-year-old Natia Wade never thought she'd end up standing on the corner of a busy intersection holding up a hand-written sign that read, "I steal from my family." Wade, who lives in Memphis, ended up there after she racked up a record of taking things—mostly…
This morning, Today informed 12-year-old Deidra Shores—live, via satellite—that she made the finals in the show's "Kid Reporter" contest. Deidra exploded with joy, and then got real about why she wants to work in broadcast journalism.
The U.S. has the highest infant mortality rate of the world's 23 richest nations, and within the country, black babies die at three times the rate of white babies. On Friday, the 20/20 report "Babyland" focused on Memphis, the city with the highest infant death rate. Dr. Sheldon Korones, seen in the clip above, was…
40 years ago today, Reverend Martin Luther King Jr. was shot while standing on the balcony of the Lorraine Hotel in Memphis. (The picture here was taken the day before his assassination.) Dr. King was in Memphis to speak about poverty, and, in yesterday's Atlanta Journal-Constitution, King's son, Martin Luther King…