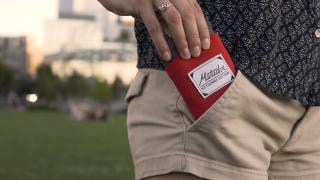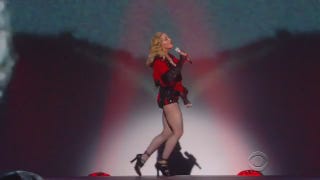 After being introduced by a high-as-fuck Miley Cyrus and Nicki Minaj, Madonna's #REBELHEART half-heartedly beat during the Grammys. Sure, she met all her marks and managed to not be impaled by the 100 horned men surrounding her while performing her song "Living For Love." But call me when she does more than one song.…
Mexican bullfighter Karla Sanchez San Martin, who performs under the stage name "Karla De Los Angeles," suffered multiple non-fatal injuries by a 1,100-pound bull in Mexico City on Sunday.
Conchita Cintron, who broke into the male-dominated sport of bullfighting at the age of 13 and became one of the world's most famous female matadors, has died at the age of 86.
Is there anyone whose love of women matches that of John Galliano channeling Christian Dior? [Um, Jack Nicholson? -Ed.] Galliano's Fall 2007 couture collection for the House of Dior's 60th anniversary — shown in Paris yesterday — was one long and winding love letter to the female form and the way it has been encased,…