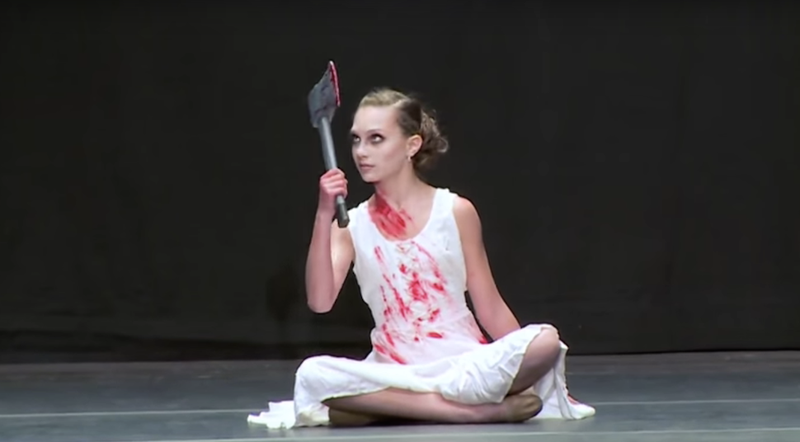 Before you say it, yes, I know: we live in a world of Kardashians and Duggars and multiple reality shows about bad plastic surgery. But as Jezebel has noted before, Dance Moms is fucking bananas, because it includes a tyrannical, condescending, often unhinged adult (Abby Lee Miller) instructing actual children (the…
"Alive," the inaugural single off Sia's forthcoming album This Is Acting was released over a month ago, but its accompanying video only dropped today. Once again, Sia is absent, instead featuring a bewigged and bite-sized doppelgänger: Mahiro Takano.
If you've wanted to know more about the enigma known as Sia, you'll be pleased to hear that a documentary about the singer's life is now underway. Director Erik Anders Lang, Sia's husband, has partnered with producer Ryland Aldrich to form a new production company called Pictures. The Untitled Sia Documentary Project …
Since Phoenix Sundown was caught sending disturbing packages—which contained child pornography, an Elvis blanket and a coffee maker—to Dance Moms star Jojo Siwa, he has admitted to sending packages to other young celebs.

Sunday night was the Teen Choice Awards, the annual celebration where ad executives get kids to scream their prepubescent throats raw while you, a grown adult, ask yourself questions like "Who's that?," "Wait, Austin Mahone and Cody Simpson are two separate people?," and "No, but SERIOUSLY, who IS that?"
Sia shared the video for "Big Girls Cry," from last year's 1000 Forms of Fear, her third consecutive video featuring 12-year-old Dance Moms star Maddie Ziegler.
During the Critics' Choice Awards last week, MVP winner Jessica Chastain used her speech to make a simple plea for diversity. "Today is Martin Luther King Jr.'s birthday," she said. "So it got me thinking about our need to build the strength of diversity in our industry, and to stand together against homophobic,…
It's been two days since 12 people were murdered during an attack on the Charlie Hedbo office in Paris and a hostage standoff with the two alleged shooters currently dominates international headlines. So what better time for Madonna to show solidarity with the victims and promote her new album?

Shia LeBeouf's performance art dreams are totally fulfilled in this clip for Sia's emotional street banger "Elastic Heart," which sees him running around in a flesh colored leotard, in a cage, with Maddie Ziegler of reality TV show Dance Moms, who is 12. Ziegler is a better dancer than your mans, of course, but…
Just when we were all hoping that Amanda Bynes was doing better (despite the strange behavior, mysterious twitters and threats to sue the tabloids), her life has taken another devastating turn. TMZ reports that Bynes' parents and Sam Lutfi have tricked the troubled star into into a psychiatric hold.