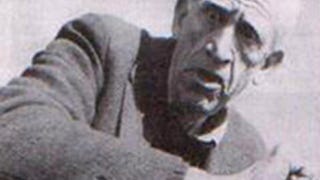 What's weird is not merely that J.D. Salinger's one-time toilet is being auctioned on eBay for a cool $1,000,000...but that someone's been hoarding it, waiting for the recluse to die so that he could get top-dollar.
Now 83, writer Alice Sheba went on a 1946 double-date with the future literary lion. The foursome dined, danced at downdtown stronghold the Village Vanguard - and she gave Jerry a goodnight peck. [NYT Image by Julie Glassberg]
Okay, I get that there's gonna be a Salinger backlash, and Mikki Halpin's indignation with the uncritical reverence that's come out since the author's death is understandable. However, let's leave Polanski out of this, shall we?