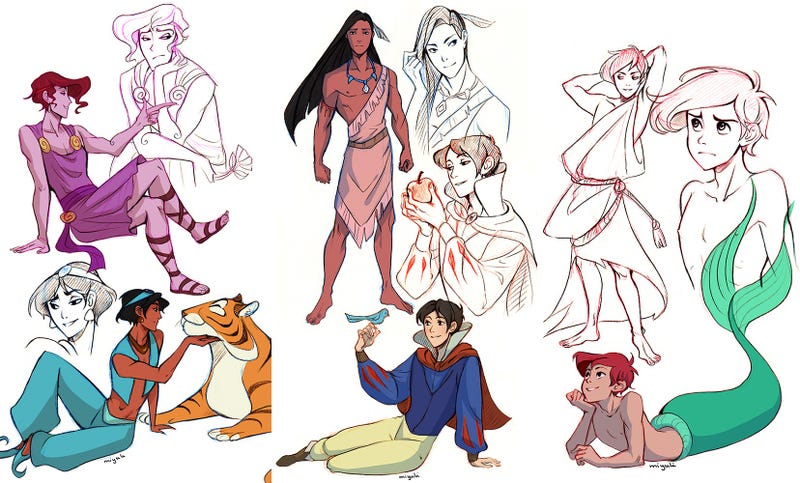 So China — as in, the People's Republic of — is really into the Little Mermaid, and not that saccharine Disney cartoon we feed our tumescent American children. The Hans Christian Andersen fairytale is apparently a huge deal in China, so much so that Denmark has been able to establish a strong diplomatic relationship…
Ariel wanted to be part of our world ... until she realized how mainstream it is! Check out this selection of Hipster Ariel's angstiest moments on Tumblr, then create your own here.
Fairy tales have been much analyzed in the past thirty years or so, and Holly Tucker's list of five books on the subject offers every interpretation from feminist to Freudian. But as a devotee myself, I have my own ideas.
It is hard to have faith that little girls living in America today will turn out okay when these items, being sold at Target, are so deeply and incredibly wrong.
[New York, February 25. Image via Splash.]
The Disney Princess Favorite Moments Castle is where all the princess dolls can party together under one roof, like on Rock Of Love. As for The Disney Princess Baby dolls, why does baby Ariel have legs? [Babble]
Last week, Sadie made the case for Sleeping Beauty, a classic Disney film that, while having its drawbacks in terms of presenting feminist ideals to little girls, still stands the test of time as a fairly harmless piece of children's entertainment. While I agree with Sadie, especially about the fact that we need to…
The Little Mermaid is one of best Disney movies. Sure, it's mildly demeaning to women, with a heroine who literally loses her voice and all, but you gotta love villianess Ursula the Sea Witch (Bitch). And also, the music rocks: Who amongst us does not know every single word to "Part of Your World"? [Me. -Ed.] Well,…