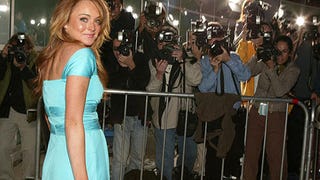 In an interview Michael Lohan responded to Lindsay Lohan calling him her "ex-father" on Twitter saying, "maybe she's divorcing me today, but she'll remarry me once she gets her life back."
There was a lot of slut-shaming and misogyny on last night's Celebrity Rehab. After Kari Ann Peniche exposed her vagina and breasts to the male patients, the female patients said "girls like that" are why men treat women like shit.
On last night's episode, a hostile Kari Ann Peniche—of McSteamy sex-tape infamy—insisted on leaving treatment "for an hour or two" to run errands, like getting extensions. Dr. Drew felt that drugs were the real cause for her behavior.
Jessica Biel is "the most dangerous celebrity to search in cyberspace," according to security software firm McAfee.