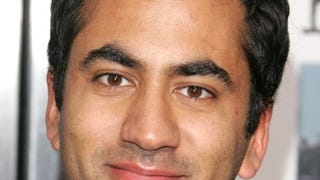 Writing for Time, Joel Stein thought it might be funny to lament the changes taking place in his hometown of Edison, New Jersey, due to an influx of Indian immigrants. But Kal Penn, writing for the Huffington Post, isn't laughing.
Along with the "Time 100," there's this list of the 100 least influential people, which includes freaking RUE MCCLANAHAN, apparently because she's overshadowed by Betty White's second wind. Listen: We adore Betty, but don't you dare question Blanche Devereaux. [Time]
For those who've been following the saga of asshole-wit Joel Stein's road to fatherhood, his take on placenta-cookery (aka placentophagy) won't shock you: "when Cassandra's looks fade in her 50s, there's no way I'm putting up with this crap."
Joel Stein is worried about Barack Obama's chances on Tuesday. Not because of the Bradley Effect, mind you, but because of a phenomenon Stein dubs "the Urkel effect, which holds that voters leaning toward Obama will walk into the voting booth and suddenly think, I cannot take four years of listening to that…
Oh Joel Stein, you're so adorable, trying to goad us into anger with your little "humor column" talking about how "whatever wave of feminism we're on in 2008 demands that I objectify Palin." I know you've said before that you're "horribly jealous" of Ann Coulter because her deliberate attempts to piss people off work,…
George Clooney is on the cover of Time magazine, and the story, written by Joel Stein, reads kind of like a blog entry. For the interview, Stein invited Clooney over to his house for dinner; Clooney agreed. Stein tries really hard to contain his fanboy glee. But. If you weren't already hopelessly in love with the…
A study undertaken by sleep researchers has found that women dream about sex just as often as men do. These findings, apparently, are different than those from a similar study conducted 40 years ago in which "women reported way fewer sexy dreams than men did," reports ABC News. While we're happy to know that parity…