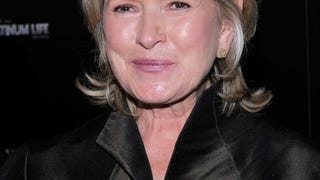 Martha Stewart's ex-best friend has written a book, in which she claims that Martha is desperate for a new husband.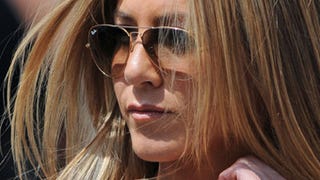 Oh Christ: Jennifer Aniston "burst into tears in her trailer" while filming in New York.
Justin Timberlake and Rihanna reportedly hooked up after the VMAs and they've "been seeing each other for the past few weeks," says a source, "He is really into her and it's only a matter of time before he dumps Jessica".
John Travolta allegedly refused medical help after his son Jett suffered a seizure — which is why the paramedics in the Bahamas were trying to blackmail him.
Tabloids continue the Brangelina/Aniston "fight": though the golden couple were both nominated for Oscars, presenter Jennifer may upstage them by bringing (rumored ex) John Mayer, and her (rumored to be non-existent) engagement ring. [Star]
Does Daniel Craig have a tattoo on his magic stick? He told Jay Leno: "I have a couple of tattoos where you'd see them. There's another where you wouldn't. It's hidden away."
Misdemeanor charges against Josh Brolin and Jeffrey Wright related to a bar fight last summer have been dropped, and video of police using pepper spray and tasers on the actors has been leaked. [AP, TMZ]
Last night TMZ reported that Lindsay & Sam broke up. [TMZ]
Jett Travolta's autopsy was performed today and a source says he died of "seizure disorder." The report went directly to the family, meaning, the media won't be picking it apart. [People, TMZ]
So many questions about John Travolta's late son: Could Jett have been saved? Was he autistic? Is Scientology to blame? [Mirror]