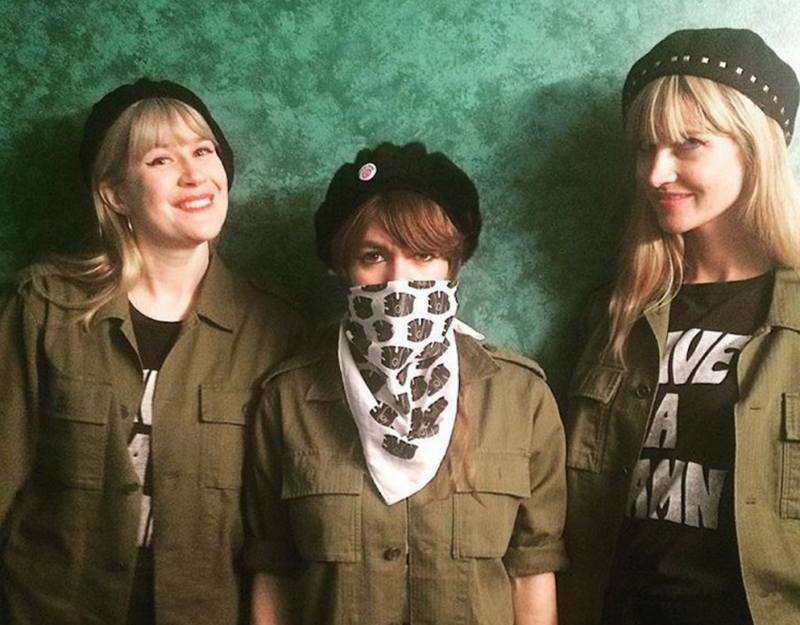 Jenny Lewis recently joined forces with Au Revoir Simone's Erika Forster and The Like's Tennessee Thomas to form the super group "Nice as Fuck." Their self-titled debut album dropped yesterday, and it sounds like ice cream tastes. Eat it here.
According to a Page Six report and the corroborating photographic evidence above, the most indie, most hijinks-prone duo have started smushing. And my teenage nipps are razor-sharp at the thought of it.
More than a year after the release of her latest album, Voyager, Jenny Lewis has premiered a campy music video for "She's Not Me," one of the more successful tracks from the album.
The Voyager, Jenny Lewis's new album, was produced by Ryan Adams, and he's been touring a bit with her and performing her track "She's Not Me" himself, so it was only a matter of time that they'd join each other on a stage where the masses could view them together. That happened Thursday night on Jimmy Kimmel Live!,…
Jenny Lewis—former frontwoman of Rilo Kiley and patron saint of the perfect bangs—brought her laid-back '70s-style jam "She's Not Me" to Late Night with Seth Meyers last night. The performance was effortless, with Lewis (dressed in her now-signature "graffiti Gram Parsons" suit) owning the room with a confident…
[Montauk, July 31. Image via Getty.]
Every few years someone pens a piece about how women in rock are finally mainstream, pointing to the "emergence" of female singer-songwriters as proof. This weekend, The Telegraph, in an article about the "New Girl Power" in rock, declared that the mainstream music industry "has rarely invested in girls with guitars:…