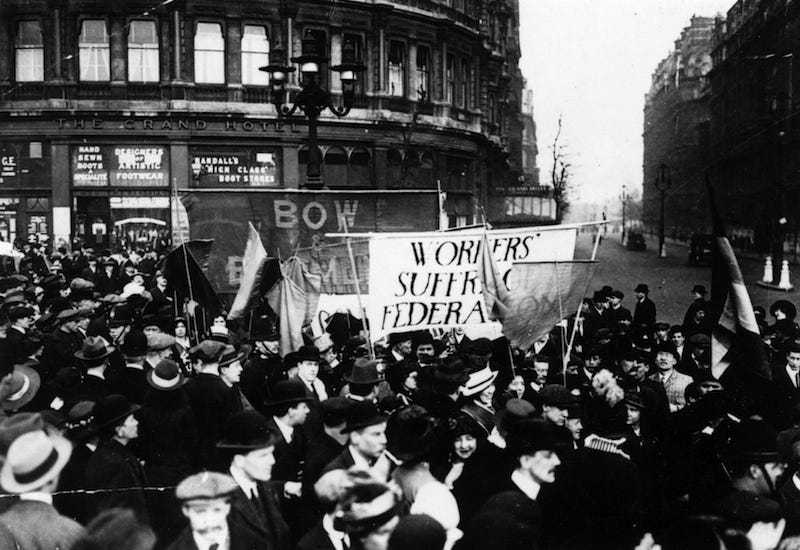 Recently, in a perfect sick joke about the framing of women's stories, a promised Women's History Museum in London was revealed to be yet another Jack the Ripper attraction. Now two historians want to create an actual women's history museum. Whoa now, let's not get too wild, here!
In January of 2015, Mark Palmer-Edgecumbe, a former diversity chief at Google, had plans approved to build a museum in Whitechapel, London that would "retell the story of the East End through the eyes, voices, experiences and actions" of women. Six month later, construction covers have been removed to reveal few minor…
G'day, my lord, and welcome the Tragedy Parasite Shoppe of Oddities and Curiosities! From the look of you, I can see that you're a gentleman of particular interests, which is why I'm willing to show you one of our most rare, gruesome, and unnecessary artifacts. It's the DNA-splattered shawl of Catherine Eddowes, one…
The 126-year-old mystery that has been the subject of countless investigations, books, movies, TV shows and general multigenerational fascination appears to have finally been solved. A forensic scientist claims he has proven the identity of Jack the Ripper, the notorious unidentified serial killer responsible of at…
Oh dear. There's a very troubling letter in today's Financial Times by a distraught citizen with a dodgy coworker. Really, there was nothing to do but get the opinions of a bunch of dead people, without delay.