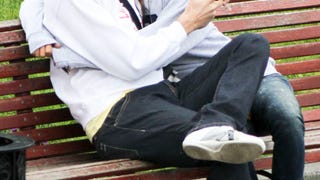 [Spaniards snuggle in San Fran, July 21. Image via Splash.]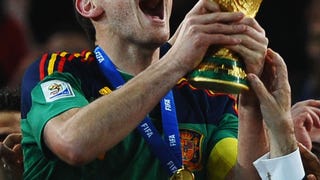 In our last examination of perfection of the human physique, we present you Spain's victorious moments. The images need no comment, but the emotional pictures captain and goalie Iker Casillas shedding tears of joy may make you do the same.
After Spain's win yesterday, goalie Iker Casillas was interviewed by reporter Sara Carbonero (who's also his "distracting" girlfriend). But an emotional Casillas was at a loss for words and spoke a different language: the language of love.