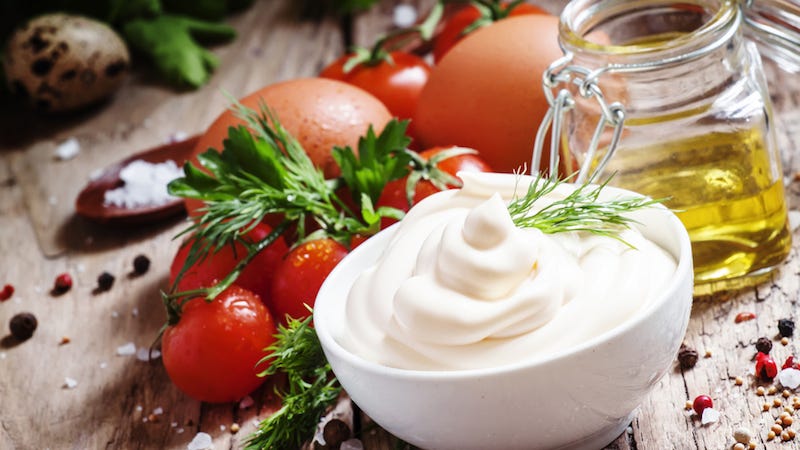 The artisanal mayonnaise store featured last year in a SNL sketch about gentrification can, oddly, no longer afford its Brooklyn location because rent is too high. Unfortunately, the well-off residents in the area who enjoy artisanal mayo will have to find another mayo joint to hang 'round.
In 2014, in San Francisco, Alex Nieto, carrying a Taser for his shift as a bouncer, was shot repeatedly by four police officers, and died. None of the officers were indicted criminal charges stemming from his death; this month they were cleared in a civil case. But the broader consequences of their actions remain.

The District of Columbia, like so many urban areas across America, is currently working on installing some bike lanes. Well, one church doesn't like the traffic clusterfuck they believe one proposed lane would unleash, and in fact they're pretty sure it's an infringement on their right to practice their religion…
Anti-gentrification activists calling themselves the "Fuck Parade," toting torches, buckets of paint, and pig head masks on spikes, attacked a cereal cafe in London on Saturday night. The owners of the Cereal Killer Cafe said their staff and customers had to "barricade themselves" inside while the protesters wrote…
The internet had various reactions yesterday to a dudefight between two white men in downtown Brooklyn. White Jogger told White Stroller-Pusher that he enjoys fighting "babies" like WSP, and, furthermore, "The only reason white people like you live here is because I settled this fucking neighborhood for you!" Classic.
One thing people like to do is reminisce about "old" New York and how much better it was seven/ten/20/80 years ago, or whenever they first arrived. And it was! New York is objectively bad now. But there's an art to reminiscing, if you will, a good way to do it and the way Edward Zipco just chose. Oh, you don't know…
With the snow finally thawed and spring officially in full gear, New York is back in the swing of things and residents are remembering why they endure five months of tundra bullshit and exorbitant rent to live in (maybe) the greatest city in the world. Now that spirits are high again, it seems like a good time to look…
Remember how the creative class of writers, artists, urban cheesemongers, professional tricyclists, novelty button manufacturers, food truckers, and artisan mustache-growers was supposed to supplant crumbling blue collar industries in economically stagnant cities? Remember? Well, according to Richard Florida, the…
As far as the education of your children goes, nothing seems to be more complicated than navigating the social minefield that is the PTA. There's the constant jockeying between the stay-at-home-moms and the working moms, and then there are the bake sales. Oh, the bake sales. Nevermind that they are fraught with peanut…
Every year, on slain civil rights activist Malcolm X's birthday, businesses along 125th St. in Harlem close for three hours while a march takes place. Whether stores shut because they want to observe the day, or feel intimidated by the marchers, depends on whom you ask.