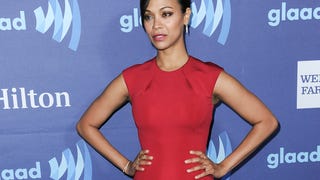 Fashion designers Dolce and Gabbana made some awfully regressive comments about lifestyles, babies, and sexuality in a recent interview. "We oppose gay adoptions," was one such comment. Another, made by Dolce: "You are born to be a mother and a father. Or at least that's how it should be. I call children of chemistry,…
The Russian government doesn't seem to care about bad press – or maybe they think the Opening Ceremony went so well it doesn't matter what they do. The Kremlin has tightened restrictions on a law passed in 2013 that made it illegal for same sex couples adopt Russian children.
Not everything coming out of the House of Representatives lately is toxic. Here's something to get excited about: the Every Child Deserves a Family Act, which would "ban discrimination in adoption or foster care placement based on the sexual orientation, marital status or gender identity of the potential parent, or…
Get this: parental stress levels and skills matter more to their adopted kids' development than the parents' sexuality. Meanwhile, the fictional lesbian parents on The Kids Are All Right are pissing some people off.
• Lawyers for Samantha Orobator, the pregnant woman jailed in Laos for drug smuggling, say the U.K. shouldn't recognize her conviction because she was subjected to a "disgraceful show trial," denied access to lawyers, and prevented from defending herself. •
Morgan Spurlock is the Super-Size Me dude, you know, the one who lived solely on McDonalds until he fucked up his body. Anyway, his show 30 Days, which airs on F/X, is similar to this idea in that he has people live for 30 days in an environment alien to their own. On last night's episode, he had a Mormon woman, who…