Marni At H&M Collection Launch, Los Angeles, February 17. Images via via Getty.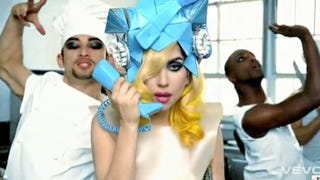 Lady Gaga's ex-boyfriend, songwriter and producer Rob Fusari, has filed a $30 million suit against her.
BAFTA is the gift that just keeps on giving: although Hortense did one rad roundup yesterday, there are more, still more rad British getups to start the week off right!
[London, August 2. Image via Getty.]