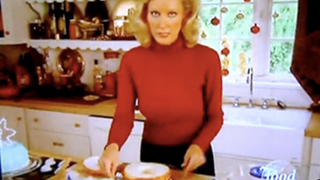 Okay, yes, they're only dating. But still! Thanks to Megan for reminding us of this particular abomination: Sandra Lee's Kwanzaa cake.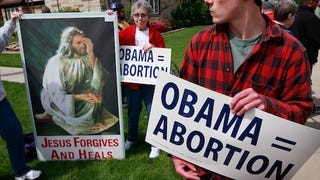 Two very different wire headlines from the same Obama comments about how abortion politics will affect his Supreme Court nominee: "Obama Seeks Pro–Women's Rights Nominee," and "Obama: No Abortion Litmus Test For High Court Pick." What did he actually say?
This is a video of Naomi Campbell refusing to answer questions about her relationship with the notorious Liberian warlord/president Charles Taylor, and about a large blood diamond Taylor allegedly gave the supermodel in South Africa in 1997.