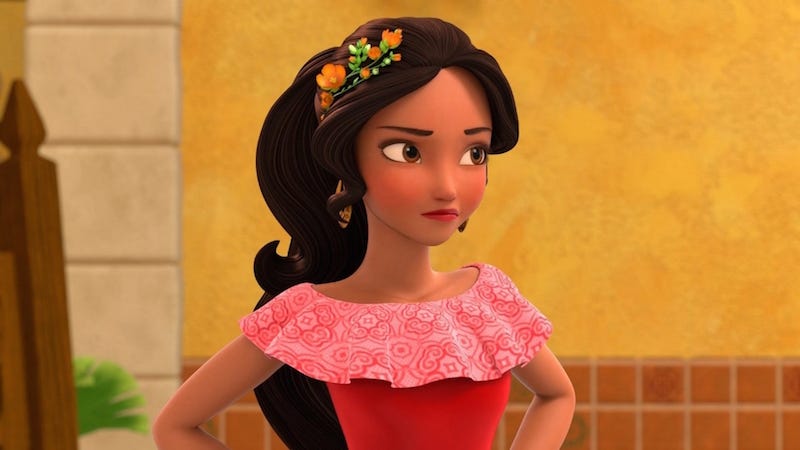 At long last, Disney has created a Latina princess to join its pantheon of (predominately white) royalty: Elena of Avalor. She'll make her debut not in a feature length film, but via a new television series on the Disney Channel.
The Disney Channel has decided to give Girl Meets World, the sequel to the beloved '90s sitcom Boy Meets World, a full season order. And thusly a whole new generation is treated to at least a season's worth of backyard pep talks, sage advice from elderly professors and threats from 30-year-old high school bullies.
After tonight, Hannah Montana will be no more. Will the series end with carefree Hannah completing a Black Swan-like transition into Can't-Be-Tamed salvia-smoking Miley? Waking up and realizing it was a dream all along? What do you think, readers?
Is Miley Cyrus good for girls' body image? A new study shows that almost half of the characters on children's programs are at a "normal weight." Hm, I've seen the Miley & Mandy show (I know), and that girls is a total waif.• Crisis: Australia is currently beating America for the "fattest country" title, are we really…