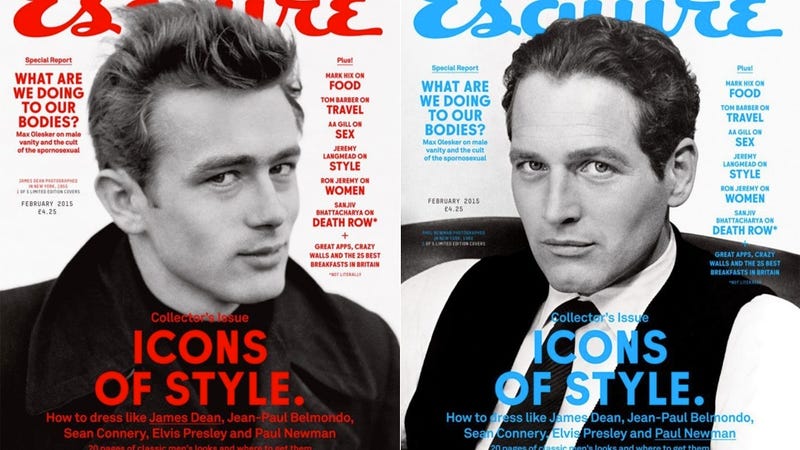 Esquire UK just released their special Dead Dudes Who Can Get It "Icons of Style" issue, featuring the beautiful visages of Paul Newman, James Dean, Jean-Paul Belmondo and Elvis. Being the horny thirst witches that we are, the covers got us thinking—what dead guys would we take to the bone zone, assuming, OF COURSE,…
Scientists in Japan have produced a litter of healthy baby mice from eggs created entirely in a laboratory. The same team reportedly fabricated mouse sperm a year ago, but they say that that was no big. It's the fragile, fickle lady eggs that are the real challenge. And now they've done it! From scratch! Woooooooo!
Charlaine Harris — known for the series of books about Sookie Stackhouse which spawned the HBO series True Blood — just landed another TV deal. Her Harper Connelly mysteries — beginning with the book Grave Sight — will be a series on Syfy.
Last month, a Milwaukee county employee walked into a house that had been repossessed because of a tax foreclosure and found a very disturbing sight: a dead body. It turned out to be the former home owner, David Carter, who had been in the dead in the house since 2007. Yikes. His body was "nearly skeletonized," and…
Dr. Fredric J. Baur, a chemist and food storage technician most famous for inventing and patenting the Pringles can, has passed away this month at the age of 89. His family honored his request for handling his remains: He was cremated and buried in a Pringles can. It is not known what flavor was chosen. [Telegraph]
The video for Mariah Carey's new single "Bye Bye" is out now, and her husband Nick Cannon makes a cameo in what possibly could be a home movie from the couple's elopement to the Bahamas last Wednesday. The whole video looks like it was slapped together over the weekend, made up of footage of Mariah's promotional tour…