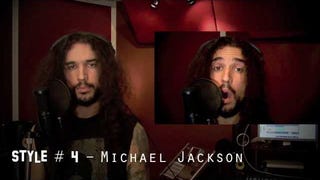 Do you really love "Dark Horse," but feel it could use a series of strange-but-kinda-genius covers? Then the Internet made you something! This single video features 20 different musical styles, ranging from N*SYNC to Frank Sinatra, Pavarotti to the Doors. "She eats your heart out like Jeffrey Dahmer" really stands out…
Fans of "Ur So Gay" and "I Kissed a Girl," as well as Katy Perry's random geisha performance at the American Music Awards, are in luck. The singer has more stupidly offensive fare to foist upon us. This time she faces backlash for featuring a man wearing an Allah pendant who disintegrates into sand upon her command.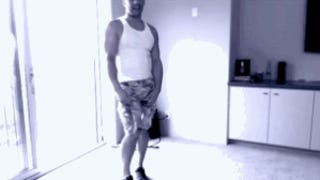 Katy Perry's trap-pop-grime-house track "Dark Horse" has hit number one on the Billboard singles chart. There's speculation she has the Grammys to thank, but I think she owes a debt of gratitude to Vin Diesel's epic performance art, which has half a million views and counting. There's no going back.
Earlier this morning, huggable pile of bowling balls Vin Diesel posted a 7-minute-long video to Facebook that featured him lip syncing/singing to Katy Perry's "Dark Horse" and dancing to Beyoncé's "Drunk In Love" with no further explanation. It's truly a great moment in internet — nay, human — history.