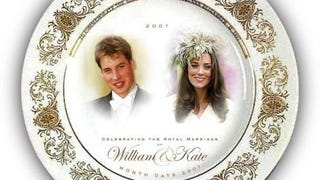 Prince William MIGHT ask Kate Middleton to marry him tomorrow, since June 3 and June 4 are "mysteriously blocked out" in the Buckingham Palace calendar.
Katie Holmes doesn't see anything wrong with 3-year-old Suri wearing high heels. "Like every little girl, she loves my high heels," says Katie. "They're actually ballroom dancing shoes for kids... I found them for her and she loves them." [Us]
Amy Winehouse was supposedly in the hospital because she was sick, but now her dad says:
Looks like Lindsay Lohan's stalking paid off: Her new Twitter message says:
In case you hadn't noticed, a new Lindsay Lohan feeding frenzy has begun.
And then there were seven?!?! Angelina Jolie reportedly told one of the Slumdog kids that she is planning to adopt an Indian orphan. The papers will surely turn this into a race with Madonna. [Telegraph]
While everyone was busy focusing on the presidential debates, Scarlett Johansson and Ryan Reynolds got married. The ceremony took place Saturday night at a "remote wilderness resort" outside of Vancouver, Canada. The bride is 23, the groom is 31 and they have been dating since 2007. [Us Magazine, People]